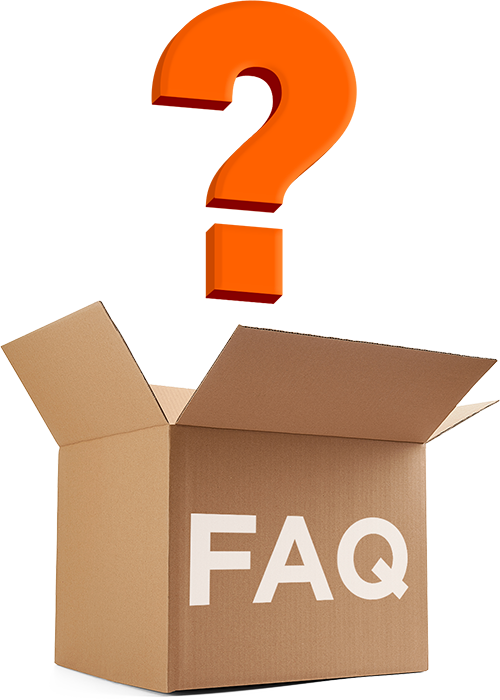 Storing
Do I need to have storage insurance?
Public Storage does not offer insurance, but has partnered with Lussier, financial services firm, to offer tenants the ability to purchase insurance at the time of rental, and include the cost of this insurance in the monthly rental payment. By failing to protect your goods with an insurance program, you assume all risk of loss in the rare event that something should happen.
What should I do if I lose the key to my storage unit?
If you lose the key to your storage unit, you will need to have the lock removed during the property's office hours. For security reasons, property staff do not retain a spare key to any unit. You can have a locksmith remove the lock; obtain bolt cutters and remove the lock yourself; or complete a "Lock Cut Request Authorization Form" and have one of our staff schedule a time to remove the lock for you. In either case, you must notify the Property Manager of the situation, so that you can make the appropriate arrangements at the facility. Depending on the lock removal option you chose, please be aware that additional costs may be involved.
Are there any items that are prohibited in storage?
Yes. There are many hazardous items which pose various risks when placed in storage, and could increase the risk of damage to your goods and the goods of others, directly or indirectly. The stipulations around items you can store are clearly outlined in the lease you sign, but common examples include food, which attracts pests, other perishable goods, flammable materials such as propane, or materials with risk of explosion, such as firearms and ammunition, or paint canisters. In addition, tenants are also prohibited from storing hazardous materials anywhere on our premises. Should you have any questions about the safety of storing particular items, we recommend contacting the rental office or property manager directly for further information to address your specific concerns.
Will I be able to access my storage unit when the rental office is closed?
Absolutely! Public Storage access hours are every day from 5:00am – 10:00pm. Just remember to bring your access code so that you can enter the facility. **Exception: For the locations in Brantford, Guelph, and Central Hamilton (Hess St N), please note that gate access is restricted to office hours only and is unavailable during holidays and/or office closure.
I have some items in my storage unit that I want to throw out. Is there a cost for disposal?
Depending on the situation, you may be able to simply discard items on site at no extra cost, or there may be applicable disposal fees (costs vary) to have them removed. Please speak to the property manager about your unwanted item(s) to learn about available options and/or any associated charges.
Can I store a vehicle in any condition?
If you plan to store a vehicle or trailer in an outdoor parking space, the vehicle or trailer must be in drivable and/or roadworthy condition.
Can I still visit my storage unit on statutory holidays?
Yes. Even when the rental office is closed, you will be able to visit your storage 365 days a year during standard gate access hours. **Exception: For the locations in Brantford, Guelph, and Central Hamilton (Hess St N), please note that gate access is restricted to office hours only and is unavailable during holidays and/or office closure.
Do I need to insure my vehicle while it's in storage?
Yes, all vehicles that are stored in outdoor parking spaces or within drive-up access units must have proof of insurance from a vehicle insurance provider.
Can I share access to my storage unit with someone else?
Yes, anyone you'd like to authorize to access your storage unit can be specified on your lease, whether it's a family member, friend or an employee. Just ensure that such individuals have your unit's current access code, and a key to the lock. Public Storage will not provide access codes or open locks for anyone.
The office at the rental location is closed but I need to speak to someone, what can I do?
If you cannot reach a property manager at any of our locations you can speak to one of the storage experts at our national call center. The call center is available after rental office hours to help you, and can be reached toll-free at (877) 777-8672 during the following times: Mon – Sat: 8:00am – 10:00pm (EST) Sun: 10:00am – 6:30pm (EST) Please note that any billing inquiries relating to your account must be made directly with the property office during standard business hours.
Can I bring my own storage unit lock?
Yes, you may always use your own lock. Ensure that you first check with the property manager to determine the type of lock you will need; there are different types of locking mechanisms at different properties.
How secure are my belongings in storage?
At Public Storage, we offer several premium self-storage security and safety features. Most of our facilities are equipped with alarm systems, electronic gate access with personalized access code, 24-hour video surveillance, and sprinkler systems.
When can I access my storage unit?
Your access is unlimited during gate access hours, which are generally from 5AM – 10PM every day. As long as you have your passcode handy and your unit key, you can come and go as often as you like, including holidays. **Exception: For the locations in Brantford, Guelph, and Central Hamilton (Hess St N), please note that gate access is restricted to office hours only and is unavailable during holidays and/or office closure.
What is "climate control" and do I need it?
For most storage purposes, climate control which regulates humidity is largely nonessential. Most of our facilities maintain their storage units to prevent temperature extremes, which helps to protect your items from damage such as warping, cracking, or even mildew. These units are generally kept within the range of 10°C – 25°C, which is accomplished through controlled heating in the winter, and air circulation/ventilation in the summer. Temperatures and air flow are preserved at an optimal level for storage, but not necessarily at room temperature. Maintaining temperature controls outside of this range is both unnecessary, and costly; we prefer to pass these savings on to you!