The Key To A Successful Move Is Preparation.
Don't underestimate this step. Properly packing your belongings and preparing them for moving and storage requires organization and planning – and always a few more boxes than you think! That's why it's good to start early by gathering all the supplies you need.
We understand that moving can be hectic and that's why we want to help smooth things out and lighten the load! Public Storage has got you covered for all your moving supply necessities. Check out our complete range of diverse products and discover the best ones for your moving situation.
* Please note that certain items may not be available at all locations; cylinder lock is required at select properties; sizes are approximate; and prices are subject to change without notice. Prices may vary between regions; AB, BC, ON, QC. Please call for store specific pricing.
Tools and Accessories to Help Pack for Your Next Move
Take charge of your moving day! Don't let a shortage of protective materials or vital accessories stand in the way, especially not when you're right in the middle of getting ready to move. For an optimal, hassle-free experience, make sure you have all the proper tools and supplies to make the process go right from the very beginning!
Learn more about the different tools and accessories that Public Storage offers and how it can make your upcoming move more seamless.
Tools + Accessories
Basic Utility Cutter
$2.19
Easy to use utility cutter with adjustable blade and locking mechanism for added safety.
Black Markers
$2.19
Black desk style permanent marker with chisel tip.  Low-odor and nontoxic ink.  Marks virtually any surface, dries quickly and is rub and water resistant to minimize smudging.
Carpeted Dolly (Platform)
$45.99
Solid top supports small or heavy loads, up to 500 lbs. Swivel casters make it easy to use and maneuver, while carpeted surface provides protection for delicate items.
Dimensions:
(30"L x 20.5"W)
The Benefits of Public Storage Tools and Accessories
Public Storage offers a wide selection of tools and accessories to make the process of moving a more methodical and safer process. The complex task of planning the move and executing it takes many steps, not just packing up your boxes. Public Storage has the tools and accessories you need to get the whole job done in an organized and secure fashion.
Choosing the Right Tools and Accessories for Your Move
The tools and accessories that Public Storage offers each have different purposes and help improve different parts of the moving process. Get a better idea of how each tool and accessory is right for you during various aspects of your move:
Utility cutters can easily help with opening boxes, cutting tape and slicing through other packaging materials used to secure household items.
Markers are the perfect solution to writing clearly on boxes. They can help you inform movers about what box should go where and what is fragile, amongst other moving-related instructions.
Damp Check moisture absorbers help control the amount of moisture in your storage unit to prevent mildew from developing on your household items during storage.
Forearm forklifts are ideal for heavy lifting and reducing strain. They can make whatever you're lifting feel almost 66% lighter.
Ratchet tie-downs help in securing loose items during a move for added security when holding heavier belongings into place.
Stretch cords help attach items to vehicles and other means of transportation while keeping items in place.
Tie-down rope is ideal for tying items down, while providing a good gripping surface and the ability to tie secure knots, creating greater stability during transport.
Reusable shopping bags help with carrying any loose items that weren't boxed during the moving process or to carry items that you will need most readily once the move is over.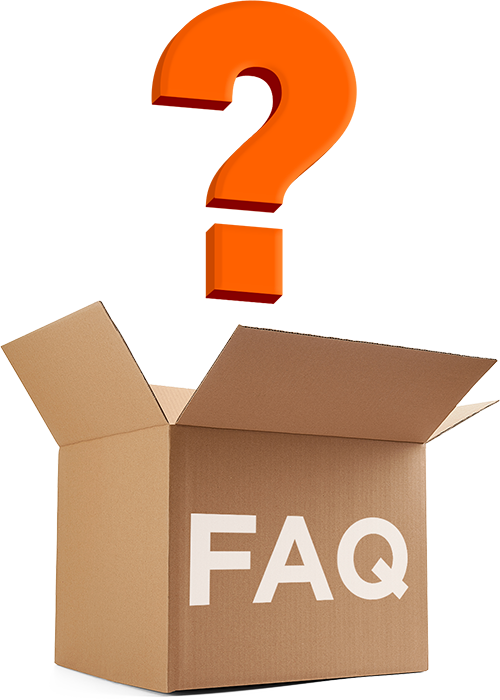 How do you use ratchet straps?
Ratchet straps are typically used to secure large, heavy objects and loads to the inside of a moving van or the bed of a truck. The ratchet head can be cranked to increase the tension on the straps. These straps also come in handy to secure heavy items to a dolly or hand truck for greater safety and stability during the loading and unloading phases of your move.
How do Forearm Forklift straps work?
Forearm forklift straps work by allowing the user to carry the weight of the item closer to their body which reduces the stress and strain on the back. These straps rely on leverage to redistribute the weight of the object being lifted, thereby lightening the load.
Get Your
Packing Supplies
at a Public Storage
Location Near You
Environmental Initiatives
Many of our products are sustainably sourced and
manufactured using environmentally-friendly materials.