The Key To A Successful Move Is Preparation.
Don't underestimate this step. Properly packing your belongings and preparing them for moving and storage requires organization and planning – and always a few more boxes than you think! That's why it's good to start early by gathering all the supplies you need.
We understand that moving can be hectic and that's why we want to help smooth things out and lighten the load! Public Storage has got you covered for all your moving supply necessities. Check out our complete range of diverse products and discover the best ones for your moving situation.
* Please note that certain items may not be available at all locations; cylinder lock is required at select properties; sizes are approximate; and prices are subject to change without notice. Prices may vary between regions; AB, BC, ON, QC. Please call for store specific pricing.
Safety and Sanitization Supplies for Moving
There's no doubt that both safety and sanitization are important aspects of your move. After all, you don't want to move unclean items into storage or track dirt from your old abode to the new. Moreover, while you're tidying up in preparation for the move, you can also protect yourself and your moving team at the same time with a variety of cleansers and personal equipment.
Safety + Sanitization
Protective Glasses
$4.99
Safety glasses have a lightweight wrap around design with vented side shields.  They are comfortable to wear and fit over prescription eye wear.  Useful when working in an area that has dust or debris.
Rain Poncho
$6.99
The Rain Poncho comes with an attached hood and is made of a light weight fabric.  It is 10 Mil thick.  Convenient to wear while moving, or when doing fun activities, such as camping, hiking, etc.
Dimensions:
(80"L x 50"W)
Forearm Forklift
$35.99
A pair of patented straps that employ leverage making anything you carry seem 66% lighter. It is great for keeping wheeled apparatus off floors to avoid scuffing and scratching. The pack comes with 2 adjustable orange straps that are easy to use with illustrated instructions. Rated for carrying up to 700 lbs. Straps are 112" long and are adjustable up to 48" for most sized pieces.
The Benefits of Public Storage's Safety and Sanitization Supplies
During a move, there's always a potential for accidents to happen, whether it's by slipping on a wet surface, dropping boxes, or transferring dirt or grime onto the surface of furniture and clothing. With basic safety and sanitization products, like disinfectants, towels, and moving gloves, you can cut down on the risk of harm or needless damage to your goods that moving can cause. Utilizing Public Storage's safety and sanitization supplies may feel like an added step, but by having these products on hand, you'll be more prepared to clean up in areas where packing and moving is taking place before they become hazardous. Beyond staples like boxes and tape, the right supplies can only make moving easier, so check out the product options that you can include in your moving plan.
Choosing the Right Safety and Sanitization Supplies for Your Move
Gloves are key during moving and storage, since they go along way to prevent injury or damage due to slippage. The best gloves for moving/storing are lightweight, breathable, stretchy/elastic, provide good grip.
Rain ponchos can become an essential accessory to keep on hand in any case that the weather does not work in your favour during a move.
Forearm forklifts help make heavy lifting a much easier task and can help make heavy objects feel 66% lighter than normal.
Disinfectant wipes come in handy before or after a move when it is required to clean any surfaces or accidental spills or stains during a move. They can be used to help keep hands clean, too!
Garbage bags are useful during a move to dispose of previously used moving material and other debris. They're also a good stop-gap measure to replace other packing supplies in the middle of your move, should the need arise.
When moistened, scrubbing sponges help clean and get rid of any spillage or dirt that may accumulate before or after a move, either in your vehicle, on your clothing, or on the items you're moving. Paired with the disinfectant wipes, scrubbing sponges are useful in getting rid of any residue.
Terry cloth towels is best used to absorb liquid and clean furniture easily, as terry cloth is a non-abrasive material that will not cause any scratches on surfaces. They are also good for wiping down your hands.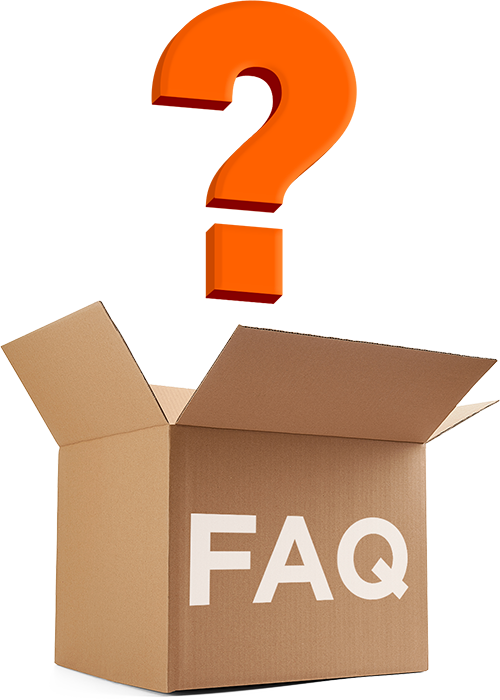 What gloves are good for grip?
Gloves with a good gripping surface, such a silicone or nitrile dot anti-slip surface, will be useful during any move. Look for a woven breathable fabric to reduce sweating, like canvas or cotton.
Is terry cloth a good material?
Terry cloth is a good material because it is inexpensive, absorbent, and strong. It is usually all-natural (cotton) and can also be washed and reused, like microfiber.
Get Your
Packing Supplies
at a Public Storage
Location Near You
Environmental Initiatives
Many of our products are sustainably sourced and
manufactured using environmentally-friendly materials.