Getting Ready to Move In
Once you have all your items packed, there are a few things you need to know before move-in day. Please note that property managers are available for your assistance onsite during rental office hours. You'll need to meet with one to sign your rental agreement. Once that's taken care of, you'll have access to your storage unit 365 days a year during gate-access hours.

Before Moving Day
Hire a Moving Company or Reserve a Rental Truck
Do your research and use a reputable company. We suggest getting two quotes.
Ask about hidden fees or costs, including mileage and insurance.
Call well in advance to ensure you get the right size.
Stock Up on Moving and Packing Supplies
Visit Public Storage prior to your move for boxes, tape, and ink-free newsprint paper.
Don't forget floor and mattress covers, and dollies.
Using boxes of the same size maximizes your storing space and makes moving easier.
Need packing supplies? Learn more about the wide variety of packing supplies available from Public Storage!
Verify Insurance Coverage
Your stored items must be insured. Contact your insurance company to verify if you have adequate coverage.
Public Storage offers 3rd-party insurance coverage, so that if a claim is submitted, your home insurance policy will not be impacted. Learn more about the benefits of storage insurance.
Establish an Alternative Contact
Identify a secondary contact who can be reached in case we cannot get a hold of you.
Ensure that their name, address, and phone number are accurate, as these details will be included in your Rental Agreement.
Don't Forget…
A Public Storage Property Manager will be giving you a courtesy reminder call 24 – 48 hours before your move-in date.
Confirm the storage facility address, phone number, and retail office hours where you will be renting, especially in the event of an upcoming civic holiday.
Solicit assistance well in advance to help with your move. The more help available, the quicker you will be in and out.
On Moving Day
Plan the Day
If you have a dolly, bring it with you. There are limited supplies of dollies at the property, available on first-come-first-serve basis.
Check the weather forecast and dress appropriately. Make sure you are wearing the proper safety footwear to avoid injury while moving.
Stay hydrated and nourished throughout the day by packing drinks and snacks. There are restroom facilities at every Public Storage location, but food and drinks are not available. Food and drinks are not permitted to be kept in storage.
Arrive Early
Leave yourself plenty of time so that you arrive at the storage facility during office hours.
If you are using a moving company, don't forget to provide them with the facility address and phone number.
Plan for at least 30 – 45 minutes in order to complete the Rental Agreement at the facility.
If you can, consider signing your Rental Agreement before moving day to save time, as well as to avoid idle time for the movers.
Provide Proper Identification and Key Information
You will need two pieces of identification, one of which must be government-issue with your photo.
If you are moving to a new address, ensure that you provide this address with postal code.
You must identify an alternative contact on the Rental Agreement.
Lock Your Space
You must secure your storage unit right away, once your Rental Agreement is signed.
Bring a lock or purchase one at the facility. Depending on the storage unit locking mechanism, you may be required to buy a lock on site.
If you signed the lease prior to your move, make sure to bring the storage unit keys and your gate access code.
Current gate access hours are from 5am – 10pm. You must plan to be off the property by 10pm.
Set Up an Automated Payment Plan
For convenient future payments, pre-authorize your monthly payments by credit card or bank debit.
For pre-authorized debits, make sure to bring a void cheque or a Pre-Authorized Debit form from your financial institution.
Self-Storage
Readiness Check
Make sure you're all set:
Are your contents packed up and ready to go?
Have you signed your storage lease agreement?
Have you obtained your personlized securtiy access code?
Do you have your lock and keys?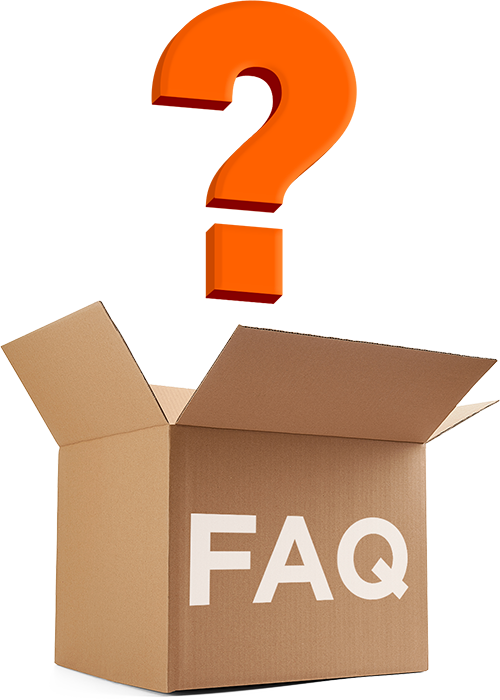 How often can I access my storage unit?
You have unlimited access to your unit 365 days a year during gate hours. Keep your personalized security access code handy. You'll need it to enter our electronic gates and other secure areas depending on the facility. If you lose or forget your access code, you must speak with a property manager during rental-office hours to obtain a new one.
Still have questions? Check out our handy FAQ page for more info!