The Key To A Successful Move Is Preparation.
Don't underestimate this step. Properly packing your belongings and preparing them for moving and storage requires organization and planning – and always a few more boxes than you think! That's why it's good to start early by gathering all the supplies you need.
We understand that moving can be hectic and that's why we want to help smooth things out and lighten the load! Public Storage has got you covered for all your moving supply necessities. Check out our complete range of diverse products and discover the best ones for your moving situation.
* Please note that certain items may not be available at all locations; cylinder lock is required at select properties; sizes are approximate; and prices are subject to change without notice. Prices may vary between regions; AB, BC, ON, QC. Please call for store specific pricing.
Using Covers and Wraps During Your Move
During your move, the last thing you want to worry about is your items being damaged. With careful preparation, you can go a long way to protect your valuable belongings by using the proper covers and wrapping products for that extra peace of mind. With the extra cushioning you provide to your belongings, you'll be easing a lot of your moving stress!
As you read on, you'll learn more about the different types of covers and wraps that Public Storage offers and which product is ideal for your situation.
Covers + Wraps
Brown Protective Paper Pad (2 Pack)
$10.99
Paper pads prevent nicks and scratches and keep belongings clean and secure as they are being moved.  The pads are filled with clean recycled paper.  They are ideal for any wood or fragile furniture, pictures and mirrors.
Dimensions:
(5'L x 6'W) pads.
Foam Protection Kit (For HDTV Box)
$23.99
Don't take any chances!  Use the Foam Protection Kit in combination with our Flat Screen TV Boxes for ultimate protection when shipping or moving your valuable flat screen TV.
The Protective Foam Kit contains:
- 2 Foam Sheets
(55"L x 6.25"W x 0.25"D)
- 1 Foam Bag 
(60"L x 40"W x 0.03"D)
- 2 Foam Sheets 
(15'L  x 12"W x 0.25"D )
Furniture Moving Blankets
$16.99
Use these quilted pads with reinforced edges to help absorb shock and prevent chips and scratches when transporting items.  Designed with clean, non-allergenic acrylic filling, while dyes will not bleed.
Dimensions:
(72"L x 60"W)
The Benefits of Covers and Wraps
It's easy to understand why using covers and wraps can get overlooked, especially given the number of other tasks that you need to be mindful of when planning your big move. To make sure that all your larger household items arrive in one piece without damage, prioritize the use of covers and wraps for the following reasons:
Covers and wraps protect the surfaces of furniture and large objects from scratches and chipping during a move.
When moving day rolls around, you might be facing inclement weather. Keep your upholstered items and mattresses clean, dry, and dust-free with the use of covers and wraps.
Protect home flooring and walls in your home during a move with the use of covers and wraps.
Provide additional padding to protect furniture during transit.
Post-move, covers and wraps can then continue to protect household items held in storage by keeping them damage and dust-free.
Choosing the Right Cover or Wrapping Product for Your Move
With a wide selection of cover and wrapping products available to protect your household items, use this guide to consider which product is ideal for securing your belongings when packing or during your move.
Paper protection
Comes in different thicknesses for greater versatility as both wrapper and filling material.
Prevents scratches, chips, or other marks in fragile household items.
100% household recyclable for easy, environmentally-friendly disposal.
Foam protection
Transporting heavier items such as flatscreen TVs, mirrors, and other fragile items that need to be handled with care.
Shock-absorbing material for added cushioning of items during a move.
Flexible and non-scratching characteristics to avoid damaging household items.
Moving blankets
Prevent chips and scratches of heavier household items.
Made of shock-absorbing material.
Protects large surface areas like floors, doorways, and staircases during the move
Mattress & furniture covers
Protect mattresses, box springs, and upholstered furniture from dirt, dust, and stains.
Provides protection against the elements during transport to and from the moving truck.
Durable plastic that can withstand the wear and tear of a move.
Bubble wrap
Superior protection and cushioned support when packing items or items without boxes.
Can be used as filler inside boxes for greater stability during transport.
Residue-free material to keep items clean.
Stretch wrap
Ideal for protecting upholstered furniture or items with fragile surfaces (chrome, glass, enamel, etc.)
Helps protect oddly-shaped objects with its malleable nature.
Only sticks to itself so no tape is required.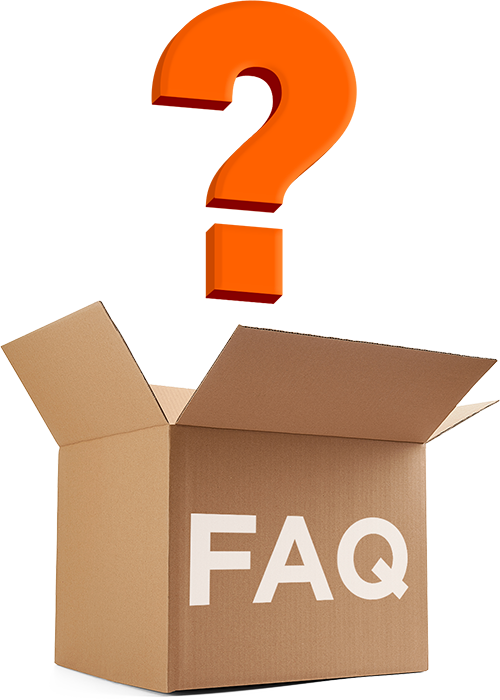 How do I protect my couch when moving?
The use of moving blankets, protective gloves, and stretch wrap can protect couches and other pieces of furniture during a move.
What is stretch wrap good for?
Stretch wrap is good for protecting furniture and upholstery from damage during a move. it can be used to wrap multiple items (such as couch cushions/pillows) together for easier transport. Additionally, stretch wrap can secure the doors and drawers of items like cabinets, dressers, and hutches during transport. It also protects the surface of items with high-gloss or glass surfaces.
Get Your
Packing Supplies
at a Public Storage
Location Near You
Environmental Initiatives
Many of our products are sustainably sourced and
manufactured using environmentally-friendly materials.