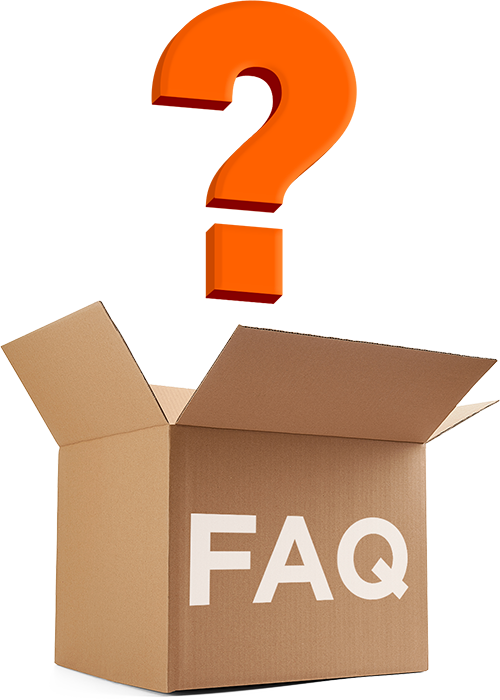 Renting
Are there any age restrictions for renting storage?
To rent storage, you must be of legal age, which is at least 18 years old (19 years old in British Columbia). Please note that you are required to show photo ID* to complete a rental, whether you rent online or in-person at the facility. If you have not yet reached the age of majority in your jurisdiction, please arrange to have someone of legal age sign the storage rental agreement on your behalf, such as a parent or friend. *Photo ID: To start renting, you will need two valid pieces of government-issued ID, one of which must include a photo, e.g. driver's license. For more information about acceptable forms of ID, please contact the rental office at your Public Storage location.
Are debit cards accepted as a payment method for online rentals?
Currently, only a major credit card (VISA, MasterCard, American Express) can be used to pay for online rentals. If you prefer to pay with debit, you have the option to complete your rental in person at any location.
Can I rent online if I live outside Canada?
At this time, online rentals can only be completed by residents of Canada. However, we expect to enable this feature for US residents in the near future.
Is it possible to complete a rental online under my own name, but use a credit card issued under a different name?
Unfortunately, no, the name on your Rental Agreement must match the name on your credit card. Otherwise, your online rental will not be valid. To make other payment arrangements, you may be required to rent in person at the location, so please contact the property office for further assistance.
Can I rent a parking space online?
No, vehicle parking rentals can only be made in person, since there are additional conditions for renting a parking space which cannot be completed online, such as showing proof of vehicle insurance. Please contact a Public Storage location where rental parking is available for further details.
Would I be able to complete an online rental on behalf of my business or company?
Renting storage for business purposes requires additional steps which cannot be completed online at this time. As a result, such rentals must be completed in person at the rental office. For additional information, please contact your preferred Public Storage location.
I successfully completed my online rental, but I didn't receive my receipt or my confirmation email. What should I do?
Normally, you should immediately receive both your receipt and your online rental confirmation email, which includes a copy of your Rental Agreement. If you do not see these emails in your inbox, please check your spam or junk folder. Please note that a property manager will also be contacting you shortly via telephone to confirm your rental. Additionally, you always have the option to request an electronic copy of either your Rental Agreement or your receipt any time.
Do I need a credit card to rent?
A credit card is not required for reservations, in-person rentals, or for billing purposes. For monthly payments, you can pay in person with cash or debit card, or online with Interac debit at participating banks and financial institutions. You can also sign up in the rental office for our Automated Payment Plan and have funds automatically withdrawn from your bank account each month, via pre-authorized debit.
Do I need to have storage insurance?
Public Storage does not offer insurance, but has partnered with Lussier, financial services firm, to offer tenants the ability to purchase insurance at the time of rental, and include the cost of this insurance in the monthly rental payment. By failing to protect your goods with an insurance program, you assume all risk of loss in the rare event that something should happen.
Why do I have to leave an alternate contact on my lease agreement?
If any emergency arises that may jeopardize or impact the goods that you are storing at Public Storage, we need a reliable way to notify you promptly and inform you of the circumstances. We will try our best to contact you immediately and deal with you directly, but there may be a scenario where you cannot be reached in the required period of time. In these cases, we will notify the designated alternate contact of the situation, and request their assistance to communicate with you to bring to your attention any urgent matter relating to your storage unit. The alternate contact you provide at the time of rental is someone to whom you trust and authorize us to speak to on your behalf regarding your account, so that we may resolve the issue at hand. We will not discuss specific details of your account with your alternate or emergency contacts. Once the Property Manager has established (or re-established) communication with you, they will provide you with all of the pertinent details.
What are my payment options?
At Public Storage, you can pay in person at the location where you rent (cash, debit/credit card, money order, certified cheque), online through our website, or via Automated Payment Plan. We accept all 3 major credit cards – Visa, Master Card, and American Express – as well as Interac and Visa Debit payments (available only from participating banks and financial institutions). For extra convenience, we also give you the option to pre-authorize your monthly payments either by credit card or debit for hassle-free account management, so you'll never have to worry about missing a payment, or incurring late fees. * Please note that payments cannot be made via telephone, and that the Public Storage Canada National Call Centre cannot process payments.
Will I be able to access my storage unit when the rental office is closed?
Absolutely! Public Storage access hours are every day from 5:00am – 10:00pm. Just remember to bring your access code so that you can enter the facility. **Exception: For the locations in Brantford, Guelph, and Central Hamilton (Hess St N), please note that gate access is restricted to office hours only and is unavailable during holidays and/or office closure.
What documents will I need in order to rent a storage unit?
To start renting, you will need two valid pieces of ID, including one that is government-issued with a photo, e.g. driver's license. For more information about acceptable forms of ID, please contact the rental office at your Public Storage location.
How long does it take to complete the rental process?
Usually it takes approximately 20-30 minutes to complete the entire process, which includes viewing the storage unit, and reviewing and completing the storage lease with a customer service representative. This is important to keep in mind when you're using movers to bring your items to the storage unit, since they will often charge by the hour. To save time, we recommend coming in beforehand to complete your rental in-person or by renting online where available.
How do I cancel my lease agreement?
You can vacate your storage unit anytime you choose. We ask that you provide us with 2 days' notice at the location where you rent. You can do this by simply informing one of the property managers. There is no additional paperwork you'll need to fill out. Once you've removed all your items from storage, please remember to take your lock with you, so that we know you are no longer using the storage unit.
Do I need to sign a contract in order to rent a space?
We do not require a fixed-term contract which gives you maximum flexibility. In practice, this means that you have the freedom to rent a storage unit for as little or as long as you wish. You will need to sign a rental agreement at the time you move in, which continues on a month-to-month basis until you decide to move out.
Do I need to insure my vehicle while it's in storage?
Yes, all vehicles that are stored in outdoor parking spaces or within drive-up access units must have proof of insurance from a vehicle insurance provider.
Can I share access to my storage unit with someone else?
Yes, anyone you'd like to authorize to access your storage unit can be specified on your lease, whether it's a family member, friend or an employee. Just ensure that such individuals have your unit's current access code, and a key to the lock. Public Storage will not provide access codes or open locks for anyone.
How come I pay more than $1 for the first month, even though I was offered the dollar promo?
Just one dollar is, indeed, all you pay for the first month's rent. In addition to the rent, there is a one-time administration fee of $21 as well as any applicable taxes. There are no additional costs unless you choose to purchase a lock, insurance, or other merchandise.
The office at the rental location is closed but I need to speak to someone, what can I do?
If you cannot reach a property manager at any of our locations you can speak to one of the storage experts at our national call center. The call center is available after rental office hours to help you, and can be reached toll-free at (877) 777-8672 during the following times: Mon – Sat: 8:00am – 10:00pm (EST) Sun: 10:00am – 6:30pm (EST) Please note that any billing inquiries relating to your account must be made directly with the property office during standard business hours.
Can I bring my own storage unit lock?
Yes, you may always use your own lock. Ensure that you first check with the property manager to determine the type of lock you will need; there are different types of locking mechanisms at different properties.