The Key To A Successful Move Is Preparation.
Don't underestimate this step. Properly packing your belongings and preparing them for moving and storage requires organization and planning – and always a few more boxes than you think! That's why it's good to start early by gathering all the supplies you need.
We understand that moving can be hectic and that's why we want to help smooth things out and lighten the load! Public Storage has got you covered for all your moving supply necessities. Check out our complete range of diverse products and discover the best ones for your moving situation.
* Please note that certain items may not be available at all locations; cylinder lock is required at select properties; sizes are approximate; and prices are subject to change without notice. Prices may vary between regions; AB, BC, ON, QC. Please call for store specific pricing.
Using Packing Tape for Moving Boxes
Let's face it, tape is the unparalleled workhorse of any move. It forms an essential part of your packing supply kit, no matter what kind of belongings you'll be moving and storing. In this article, learn about the benefits of using packing tape and how to choose the right type of packing tape for your move.
Tape
Silver Duct Tape
$9.99
Duct tape comes in handy for many projects. From home improvements to artwork and clothing, duct tape has multiple uses! 7 Mil thick.
Dimensions:
(48 mm x 25 m)
Tape – Single Roll
$2.99
Quality carton sealing tape is clean and non-allergenic. Expect less tearing, splitting and stretching than most other brands.
Dimensions:
(48mm x 50m)
Tape Gun
$16.99
This 2" High Quality Tape Dispenser is a pistol grip gun with an adjustable tape tension brake. Includes 1 roll of tape. Great Value! A must-have for packing. Comes with safe cover guard and it is easy to operate. Saves loads of time!
The Benefits of Using Packing Tape
Packing tape is an essential part of a safe and secure move that seals boxes, affixes labels, and holds packaging in place. When it comes time to keep your move well-organized, there's no doubt that a few good rolls of tape will do a lot of the heavy lifting.
To keep boxes together during your move, the use of packing tape will give your boxes the best type of adhesive to ensure that your belongings remain intact. While other types of tape can serve the same purpose, nothing keeps your boxes together like packing tape, specifically. Other types of tape such as masking tape or painter's tape will likely lose adhesiveness over the course of short- or long-term storage, or even during a move, because they are not designed to stick to carboard or to seal. Other types of tape may not be durable enough to withstand the load of the box.
Choosing the Right Type of Tape For Your Move
Public Storage offers packing tape designed to be durable enough to protect your belongings and the boxes themselves. Get a better understanding of the two most common types of tape that are popular choices for moving:
When to use packing (sealing) tape:
You have cartons or corrugated cardboard boxes that you want to seal securely
You want a tape that can withstand fluctuations in temperature
You require a durable tape that is not as likely to tear, split or stretch compared to other types of tapes.
When to use duct tape:
You're sealing containers that are not made from cardboard, such as plastic totes or bins.
You require weatherproof tape that has water-resistant properties.
You'd like a tape that's more versatile than packing tape and has other household uses.
Using a Tape Gun
To ensure that packing your belongings goes as smooth as possible, packing and sealing multiple boxes may be easier with the help of a tape gun. A tape gun is used to dispense and cut tape quickly and accurately as you attach a roll of tape to the holster and save loads of time taping boxes one-handed.
To learn how to load and utilize a tape gun properly, follow these steps:
Hold the roll of tape in your right hand and, with the sticky side down, push the roll of tape onto the large roller that holds the tape roll in place on the tape gun.
Position the start of the tape roll so that it is prepared to be fed from underneath the second roller on the gun.
With one of your free hands, pull the lever back that is near the second roller to let you freely feed the start of the tape around the second roller and upwards to the blade of the gun.
With a hand still on the lever, now you can let go of the lever to let the tape move into place. At this point, the tape is now sitting flush in the roller that holds the tape roll while also being fed through to the second roller as well.
Pull the tape to let the tape be cut by the blade of the gun, which will finally prepare the tape gun for use.
If the roll of tape does not move freely from the tape gun and onto your box/package, you will need to adjust the tension. Turn the red knob on the larger roller to the right or left, which allows the tape to flow freely.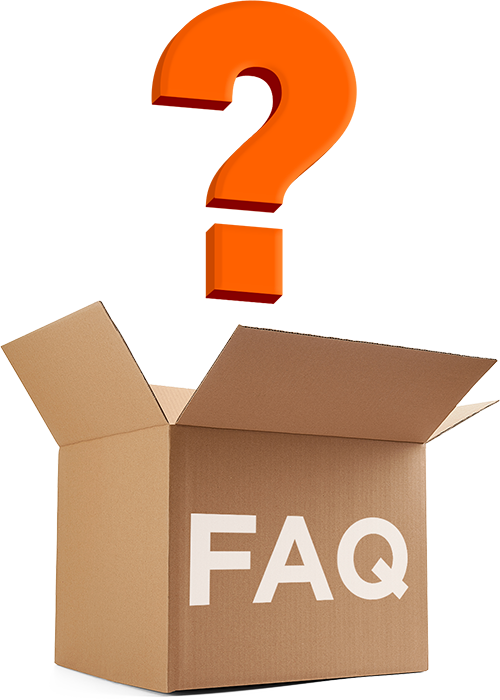 How strong is packing tape?
Tape grades designed for use as packing tape should have a tensile strength roughly equal to 19 pounds or better. The thicker the tape, the higher the tensile strength.
Is paper packaging tape better than plastic?
In terms of adhesion, both paper and plastic packing tape do a great job at sealing cartons or cardboard boxes. While paper tape is more eco-friendly, it is not as readily available as plastic tapes, and is more expensive, but not waterproof. Also, plastic packing tape can be applied to virtually any package or box, and comes in convenient self-adhesive rolls, unlike paper tape, which has to be the right grade for the weight of the box and often requires other equipment to apply, like a special water dispenser. Overall, plastic tape is more handy, versatile, and easier to use for consumer purposes like moving and storing.
Get Your
Packing Supplies
at a Public Storage
Location Near You
Environmental Initiatives
Many of our products are sustainably sourced and
manufactured using environmentally-friendly materials.