Vehicle Storage Units
Do you want to free up more space in your driveway or garage? Not sure where to safely store your seasonal recreational vehicle?  Or maybe you're moving to a new home in the city without a designated parking spot? No matter your situation, you're probably wondering, "Where can I find vehicle storage near me?"
Good news, we can help! Public Storage is one of Canada's most trusted names for safe and secure car storage units. That's because we offer:
Over 60 convenient locations across the country in residential, business and industrial centres
Covered, fully-enclosed vehicle storage units which protect your vehicle from freezing temperatures, ice, and heavy snow
Storage that suits your vehicle with easy drive-up access for greater ease and convenience
24/7 security surveillance to monitor and keep your vehicle secure
Flexible month-to-month leasing with no lock-ins, such as seasonal contracts
Outstanding promotions and deals to save on storage. Visit our promotions page for the latest deals
Why Use a Vehicle Storage Unit?
Reclaim your Garage!
Do you use your garage to store a vehicle you only use four to six months of the year? Free up that all-important space with a vehicle storage unit. This solution keeps your vehicle both accessible and safe, while also opening up new possibilities for the extra garage space, such as:
Workshop
Spare bedroom
Home office
Gaming room
Femme Den or Man Cave
Art/music studio
Lack of Parking Space at Your Apartment or Condo
If you live in a big city, the chances are you might be living in or moving to a residence without a parking spot. This is especially the case for recent condos and apartment buildings. Moreover, in certain neighbourhoods or thoroughfares, you might not have street parking available as an option, either. Fortunately, thanks to multiple facilities in or near major urban centres, our locally-situated vehicle storage options can help solve your parking woes, letting you hang onto your vehicle and keep it secure when you're not using it. Public Storage locations offer a wide variety of different unit sizes to suit any size of vehicle, so you'll be able to find a storage solution that's a perfect fit for your car, and much more. Not sure how much storage you'll actually need? Check out our handy storage calculator!
Seasonal Changes
Perhaps you're looking to winter-ready and store your summer car, motorcycle, boat or recreational vehicle in a safe spot during off-seasons. Public Storage has got you covered by keeping your vehicle safe from seasonal weather elements like heavy rainfall, ice and snow. Plus, heated storage units are available at select locations, an ideal choice for protecting your vehicle from frigid temperatures.
What Type of Unit Do You Need for Vehicle Storage?
Not sure what unit size will fit? Take a closer look at our unit dimensions and find the perfect storage for your vehicle!
Our Recommendation: 10 ft x 15 ft
Recreational Vehicle Storage Unit
This is big enough to store more than one smaller sized recreational vehicle at the same time, such as motorcycles. There's also enough space for related accessories and gear, such as tools. (Smaller units will be suitable if you only have one recreational vehicle to store).
You Want to Store:
Coupe, hatchback, small Jeep or sportscar, a crossover vehicle, an economy-sized family car.
Our Recommendation: 10 ft x 20 ft
Small Vehicle Storage Unit
This size is equivalent to the area of a typical parking space. It will provide enough room for most small vehicles from economy to mid-sized passenger vehicles and a few more odds and ends, like automotive parts and accessories, tools, or seasonal tires.
Our Recommendation: 10 ft x 25 ft or 10 ft x 30 ft
Large Vehicle Storage Unit
Our largest storage units will give you enough room for heavy-duty, commercial, and larger vehicle types, with additional space to store garage extras like tool sets, boxes, tires, extra equipment, or additional items that you need to transport regularly.
Our Recommendation: Various (depending on size of vehicle or seacraft)
RV & Boat Storage Unit
Selected units can be an indoor or outdoor type for storing an RV or a small boat, depending on their dimensions. If you choose a bigger unit, you can have more room to store extra equipment and accessories, spare parts, tires, or seasonal gear.
As a complement to our indoor storage units, many of our locations also offer parking spaces for rent in various sizes, so you can find one that's just right for a taller vehicle or a boat with fixed mast. Keep in mind that all vehicles, regardless of type, must be insured while in storage and, if driveable, must be kept in roadworthy condition. To learn more about storage, and get answers to commonly asked questions, such as below, check out our FAQ page.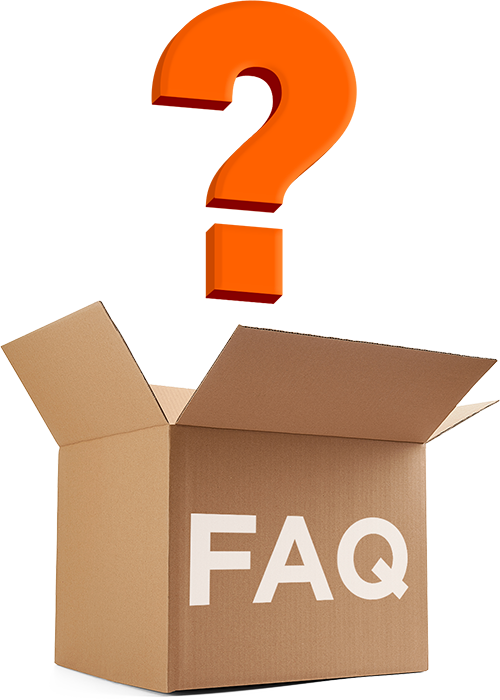 How much does vehicle storage cost?
The cost of vehicle storage will depend on the type of storage you choose, its size, and its location. For example, an outdoor parking space is more affordable than a covered garage-style unit. Typically, storage units located at a facility outside the urban core will be less expensive than similar units downtown. For vehicle storage, costs start around $50 per month, and increase in price according to the variables mentioned above.
Do I need to insure my vehicle while it's in storage?
Yes, all vehicles that are stored in outdoor parking spaces must have proof of insurance through your vehicle insurance provider.
Can I reserve a vehicle storage unit?
Absolutely! You can reserve a storage unit at a location near you up to 30 days before your move-in date. Reservations can be easily made online, toll-free via telephone, or in person at the rental office on-site. We will make sure that your preferred space is available at the location of your choice with your quoted rate and promotion locked in. To learn more, visit our Reservations and Renting a Storage Unit page for further information.
When can I bring my vehicle into storage?
You can start storing your vehicle on the same day that you rent your storage space. You must ensure that your vehicle is insured, and that you have proof of ownership. We also recommend that you properly prepare or winterize your vehicle for self-storage beforehand.
How often should a vehicle in storage be driven?
To keep all components in working order, your vehicle should be driven at least twice a month. Even for short-term seasonal storage, it's a good idea to run the engine every two weeks or so for several minutes, allowing it to warm up its normal temperature, which is between 75 – 105⁰ C, depending on the make of your car.
Can I still access my vehicle while it's in storage?
Yes, you will have unlimited entry 365 days a year during regular gate hours to access your vehicle. We'll provide you with an individual PIN code for secure access to the storage facility.
Book Your Vehicle
Storage Today!
We offer a full range
of flexible options that
are just right for you!
Customer Reviews
Let me start by saying how wonderful the entire staff was… They didn't treat me as just a customer, but as a friend… and guided [me] through the process very professionally… Overall, I didn't feel like I was renting a storage unit, but maybe purchasing a fancy car or staying at a nice hotel. [T]his place is extremely affordable, much better pricing than competitors, and for the quality of service, you will never find anything like this in the area… Walk around this brand-new building, which is astounding. Extremely clean, classy, just beautiful. This is a 5-star hotel for [your] items.
Mostafa (source: Google)
Chloe was very nice and helped me in creating my lease. She was very professional and answered all my questions as I filled out the forms. When I emailed questions about the locker they called me back promptly. Since then, everyone has been incredibly friendly and helpful. Definitely recommend!
Christopher (source: Google)
I have rented two units in two different locations, the second one having been recommended by the first as being less expensive. The staff in both locations were friendly, helpful, and informative. I heartily recommend this business, largely because of its employees, but the units themselves are easy to access and well-lighted. They've done everything they can to make the unwelcome task of storing one's belongings as painless as possible.
Joan (source: Google)
I'm a long-term customer and very satisfied with the service - just got another unit the other day. The facility is very clean and dry and the hallways are bright. Staff are very easy to deal with if you have any questions or need another unit. The location is easy to get in and out of too. Highly recommend!
Anita (source: Facebook)