How to Store Your Student Dorm Room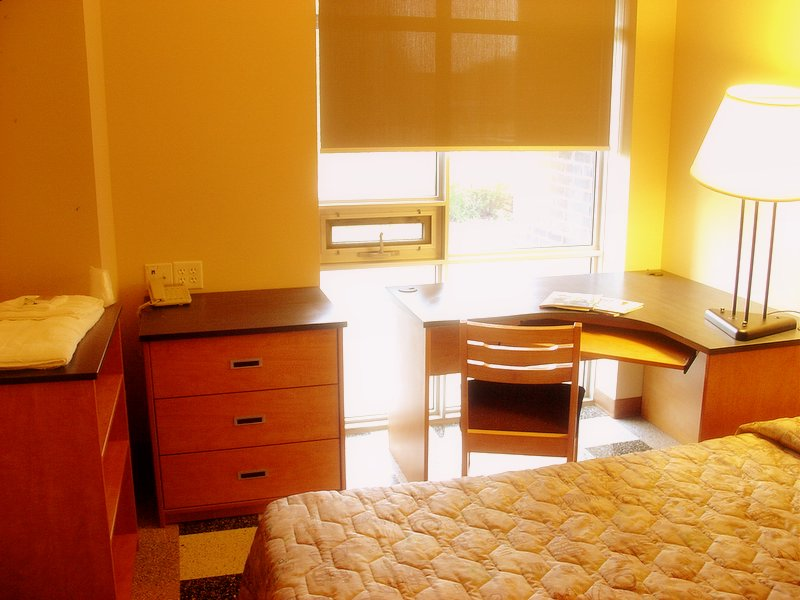 The end of the semester is almost here! And after that, for a few months you can say goodbye to exam jitters, term-paper stress, and if you live on campus, the annoying student dorm rules. But before you move off campus to delve into the glorious freedom of summer, you've probably got a few dorm-room essentials that you'll need to safely stash away.
While they're in storage, you'll want to keep these items clean and dust-free, and totally ready to go once September rolls around. So here's the skinny on how to properly store some of the most typical dorm-room items.
11 Common Student Dorm Room Items to Put in Storage
Books
Use smaller sized boxes or storage bins (roughly 1.5 cubic feet in volume). Otherwise, they might be too heavy to lift.
Store books upright or flat on their sides. Positioning them any other way might damage your books' spines.
If you have any rare or valuable books, place them inside plastic sleeves for extra protection. If possible, opt for bins over boxes, as they are resistant to deterioration.
Bedsheets and towels
Make sure your linens are clean and completely dry before you pack them up.
Use plastic bins to help keep your fabrics moisture and mildew free while in storage.
Laundry hamper
If you have a collapsible laundry hamper – great! Just fold it up and stick it in a corner of the storage unit. Or, place it on top of other items so it won't get crushed.
Desk lamp
For safety reasons, take out the bulb.
If the lamp has a fabric or glass shade, remove it from the body. Pack the shade separately to prevent accidental crushing or other damage, or else rest it on top of boxes, and use a dust cover to keep it clean.
Electronics (stereo, TV, alarm clock)
Remove any batteries from inside these devices. This eliminates the risk of corrosion when they aren't in use for a long period of time.
If possible, pack your electronics in their original boxes for the best protection. Otherwise, place packing peanuts or foam inside the packing box to stabilize it during transport.
Place your electronics on top of other items, instead of on the ground to prevent potential damage from moisture.
Pictures and mirrors
Wrap framed items in bubble wrap to protect them from scratches and dust.
For glass frames or mirrors, avoid placing them directly on the ground. If you're storing an unframed mirror or a large framed poster, make sure to throw an old blanket or thick cardboard underneath it, so it avoids direct contact with the concrete floor. Otherwise, over time the cold surface may cause the glass to crack.
For the same reason, don't place anything else, no matter how light, on top of glass items.
Organizer containers
Usually, these are collapsible and stackable, and take up little space inside a storage unit.
Where possible, leave articles inside the containers so you don't have to repack them into other boxes or bins.
Microwave or toaster oven
Wash out the interior of these appliances thoroughly. You don't want lingering food residue and odours to attract pests to your storage unit!
If your microwave oven has a glass carousel, pack it separately. Wrap it in paper the same way you would for dishware.
Because of its glass door, it's a good idea to wrap your toaster oven in bubble or foam wrap. Afterwards, be sure to pack it in its own box as an extra measure of protection.
Dishes
Wrap carefully in newsprint paper – lots and lots of paper!
To prevent cracking or chipping, place bowls and plates on their sides inside boxes. Place items in a single layer, then add a thick layer of paper. Place glasses and cups on top in an upright position, just as they would be in your cupboard. Make sure to fill the rest of the unused space in the box with more paper to prevent jostling.
Better yet, use a specialty dish box that has thick-walled, individual compartments for your glass and chinaware.
Don't want to get your hands filthy when you pack your dishes? Instead of using old newspapers, go for clean wrapping paper.
Bar fridge
Make sure the interior of the fridge is empty, clean, and dry (no moisture or ice remnants).
Keep the door slightly ajar to allow air flow and prevent mould growth.
Bicycle
Your two-wheeled campus shuttle has probably seen a lot of rain showers and mud, so clean your bike down before storing it.
Fully inflate the tires, and make sure you lubricate the moving parts like gears and chain. This keeps your bike in road-shape over the summer.
And voilà, you're done! Now all you have to do is rent a van, or borrow a friend's, to get all your dorm-room stuff over to your local self-storage facility. For the ultra-low cost of pizza (or tacos or vegie burgers or whatever foodie faves your social circle digs), you can probably convince your friends to help out with cleaning, packing, and loading up the vehicle, too. Once you've transferred everything you're your storage unit, you'll be all set until the next school year starts. And, more importantly, you'll be free to move on to bigger, better projects – like having the most awesome summer vacation ever!
Related posts:
Planning a Do-It Yourself Home Move? Get the Team Together!